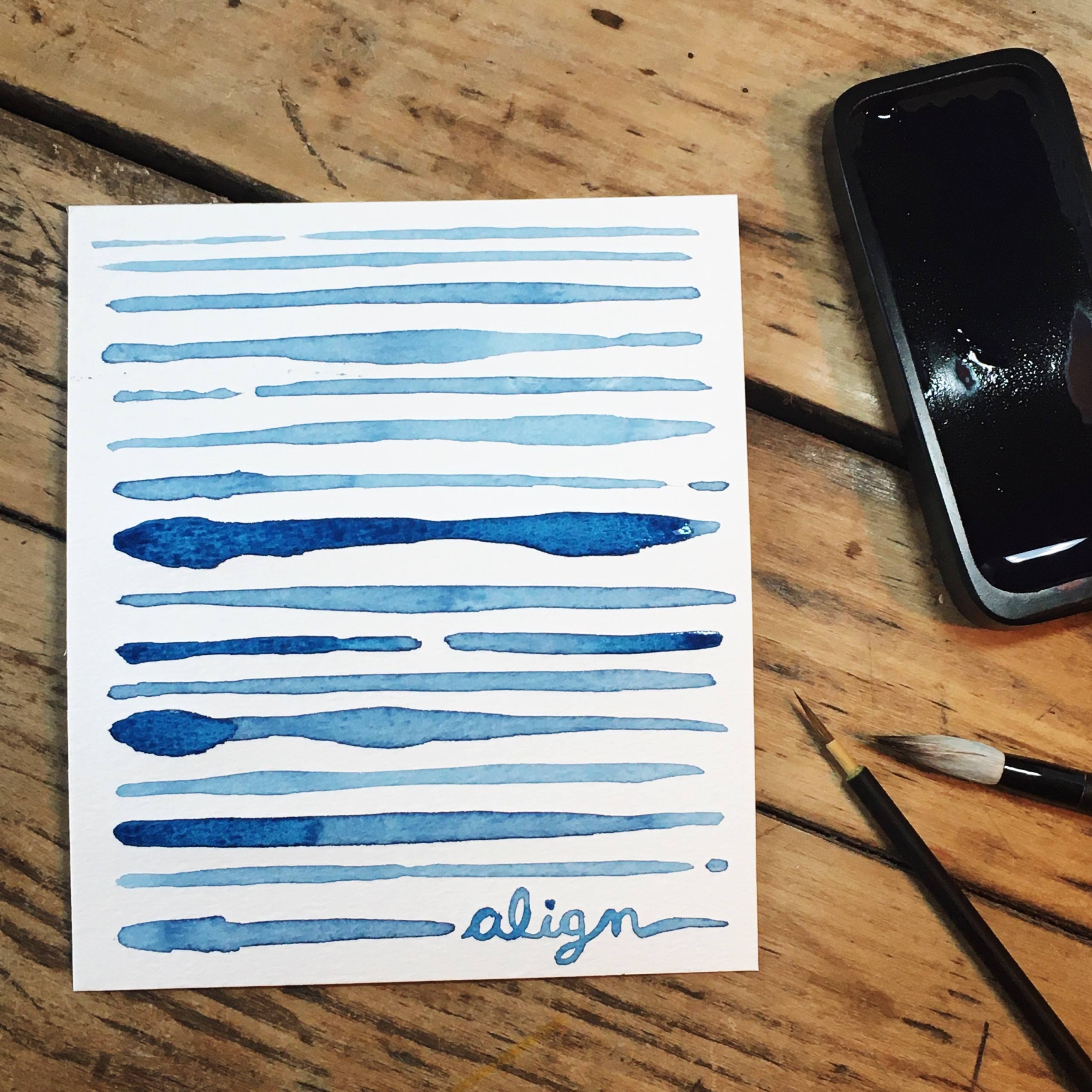 Align
My word for this year is ALIGN.
I know the power of a word of the year because I am choosing one since 2011.
This year I want to align my passions and my dreams, my style and my techniques. I want to tell stories with my illustrations, use them in my surface pattern designs, infuse them with my Japanese influence that has become an undeniable part of me, mixing my techniques such as inking, watercolors, printing techniques, … aligning it all to pursue the same dreams and goals.
I drew this artwork with blue Japanese ink used for Sumie and will frame it to display in my studio. I also vectorized the artwork so that I can use the lines as a pattern later on.